LEAF & LITTER VACUUMS
VACUUMS OVERVIEW
Click on a model below to find details on the different types of Billy Goat vacuums available from homeowner models such as the Little Billy LB352 and KV Estate Series to commercial vacuums in the QV range. For large-scale domestic and professional jobs there is also the advanced MV range of outdoor vacuums.
When it comes to property cleanup, Billy Goat's range of leaf and litter vacuums have a solution for all your residential, commercial and municipal requirements.
Suitable for use on both lawns and hard surfaces, Billy Goat wheeled vacuums
are built to last with many being in service for over 20 years.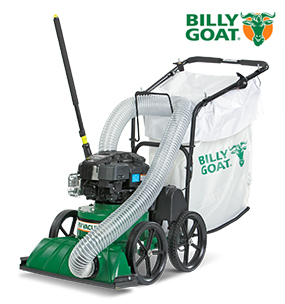 MULTI-SURFACE RESIDENTIAL/ LIGHT COMMERCIAL
KV series is ideal for residential or smaller commercial property maintenance. Rugged 27" wide unit eats up leaves and debris seamlessly.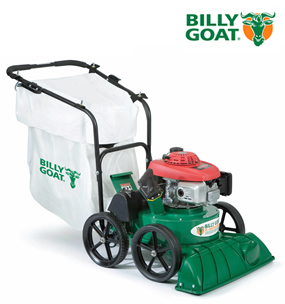 SELF PROPELLED OUTDOOR VACUUM
Put the power and reliability of a Billy Goat vacuum to work on your clean up projects and depend on its quality operation.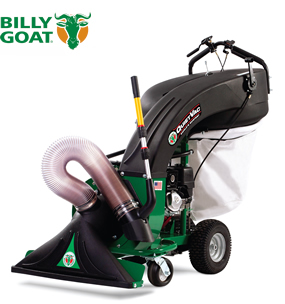 QV QUIETVAC CONTRACTOR
(HARD SURFACE)
33" width perfect for industrial, commercial or municipal cleanup. The QV series offers low noise and unique cyclonic filtration.