SCARIFIERS
SCARIFIER OVERVIEW
The PR series from Billy Goat comes standard with Honda power coupled to a free swinging , heat treated, tempered flail blade reel, mounted to heavy-duty cast iron pillow block bearings with grease zerks. The PR series is convertible to overseeder or vertislicer with optional accessories.
Billy Goat's fantastic range of petrol powered lawn scarifiers maneuver around small properties effortlessly, removing matted thatch from turf. The rugged design withstands the most demanding use and they come as standard with Briggs & Stratton or Honda engines.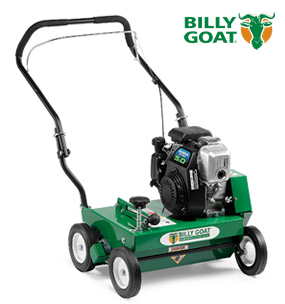 CR550HCEU COMPACT POWER RAKE
Manoeuvres easily around small properties, removing matted thatch from turf in 20" / 51 cm passes.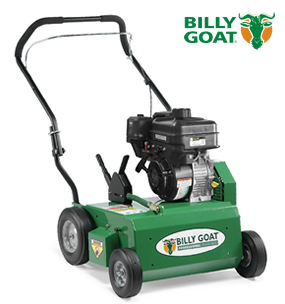 PR550H POWER RAKE
Compact Power Rake is ideal for small properties and efficiently removes matted thatch from turf in 20" passes. Rugged design for demanding use.