HIGH WEED & BRUSH MOWERS
BRUSHCUTTER MOWERS OVERVIEW
Make quick work of under-brush, berries, saplings, bramble, vines, tall grass and small trees! The Billy Goat Outback® BC26 can cut saplings up to 2" wide and brush 6' tall – all at a rate of just under an acre of brush per hour. Step up to the Billy Goat Outback BC26 and dramatically improve your productivity.
Billy Goat's Brush Mower's have been a proven performer since 1995. The Outback range of brushcutter mowers cut down dense brush up to 6" high, grass and weeds over 8" tall and saplings up to 2.0" in diameter. They are designed to take the abuse of hitting all those items hidden in the brush.
BC2600HHEU BC SERIES - PIVOT DECK / SWIVEL WHEELS
Offers all the great features of the BC Series with pivoting deck and variable Tuff Torq™ hydrostatic transmission but has lockable front caster wheels.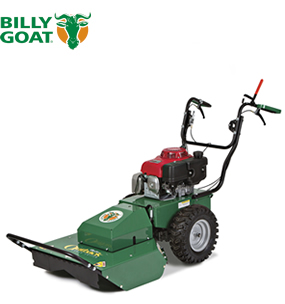 BC2600HH BC SERIES - PIVOTING DECK
Can cut saplings and brushes at a rate of just under an acre of brush per hour. has a 26" / 66 cm wide pivoting deck with higher tip speed.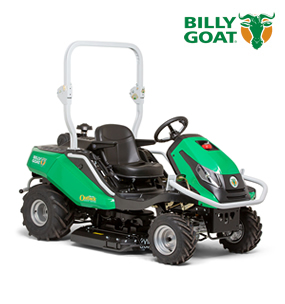 BCR3626BVECE - 4WD Outback Rider
The Outback® 4WD Rider has been designed with a low centre of gravity in combination with a four wheel drive system.


BC2600ICM BC SERIES - FIXED DECK
The BC2600ICM fixed deck brush cutters are powered by B&S engines. The mechanical transaxle features 3 speeds forward and 1 reverse.