AERATORS
AERATORS OVERVIEW
Additionally, the Billy Goat AE400 series also eliminates bulky steel weights, in favour of a simple to use water weight positioned directly over the tines for better aeration depth. The unit features the industry's softest tine engagement and exclusive Lift N Lock™ disengagement for best in class comfort and productivity.
Billy Goat aerators eliminate the conventional and cumbersome centre wheel and centre drum designs found on other units which are prone to wear, vibration and damage. Billy Goat's outboard drive wheels also help eliminate centre wheel slip and abuse from ramp loading with the tines engaged.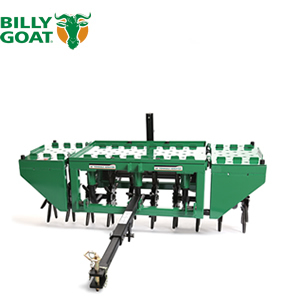 AET SERIES: 48/60" TOWABLE
Ideal for heavy duty, large property municipal, commercial, sport turf, estate or cemetary aerations. Flexible aeration widths at 48" or 60".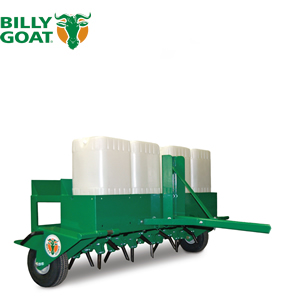 AET SERIES: 48/72" TOWABLE
Ideal for larger property aeration. 48" tow behind can be configured up to 72" with optional expansion kit.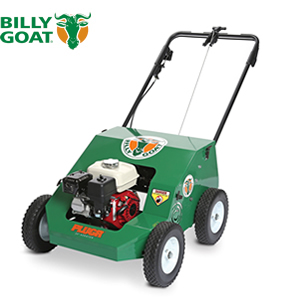 PL2500H 25" PLUGR MECHANICAL DRIVE
Variable speed allows operator to match speed to landscape complexity, lawn size, operator comfort and maximum productivity.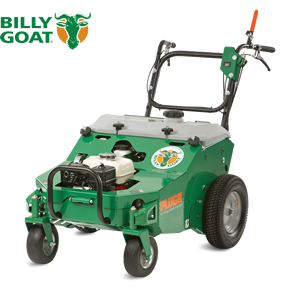 PL2501SPH 25" PLUGR HYDRO-DRIVE SELF-PROPELLED
Offers a combination of operator comfort, superior aeration results, variable hole density & remarkably low maintenance. Ideal for hilly landscapes